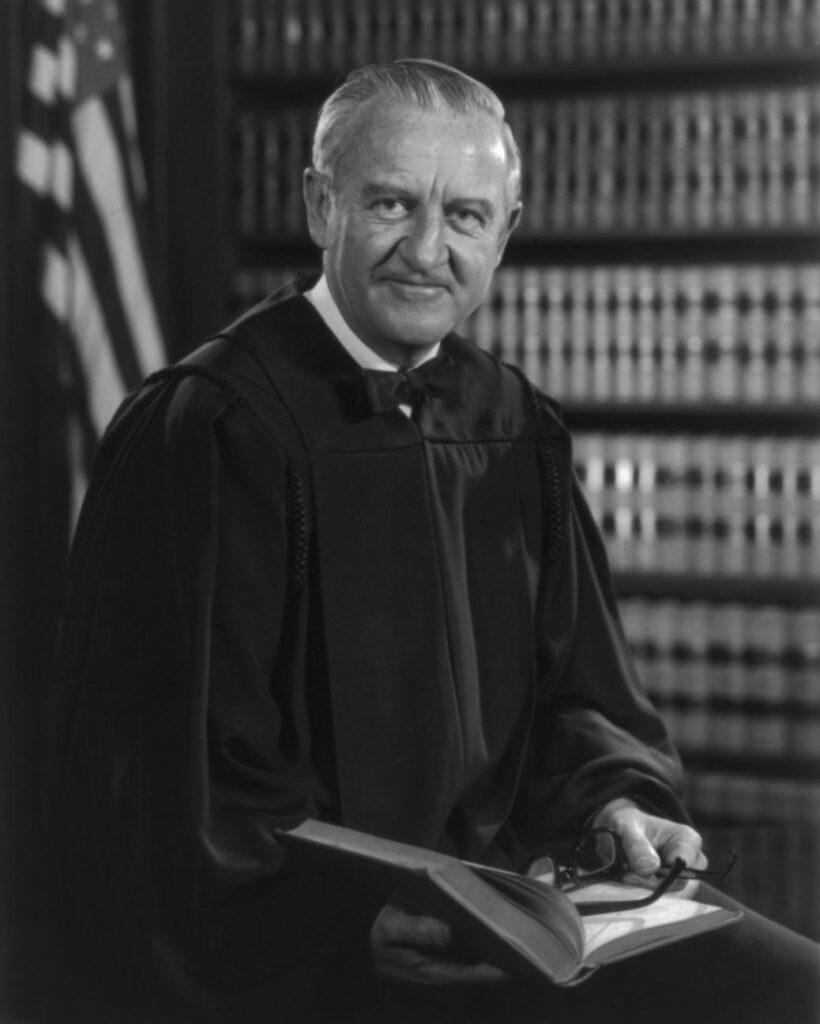 Justice John Paul Stevens was born in Chicago, Illinois, in 1920. He graduated from the University of Chicago in 1941 and then enlisted in the Navy.  For his exemplary service on a Navy code-breaking team, Justice Stevens earned the Bronze Star.  Following World War II, he entered Northwestern University Law School, where he became editor in chief of the school's law review and graduated with the highest grades in the school's history.
After law school, Justice Stevens worked as a law clerk to Justice Wiley Rutledge of the Supreme Court of the United States.  He then entered private practice in Chicago.  He returned to Washington in 1951 for one year as counsel to a congressional antitrust committee.  In the small law firm he co-founded in 1952, Justice Stevens developed further antitrust expertise and became a skilled litigator.
In 1969, he served as chief counsel for a special commission investigating a bribery scandal in the Illinois Supreme Court.  His widely praised performance in that role led to his appointment in 1970 to the U.S. Court of Appeals for the Seventh Circuit.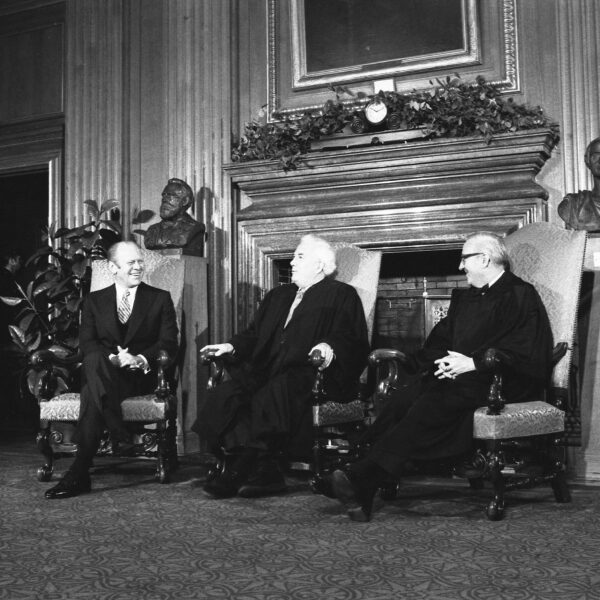 In 1975, President Gerald Ford named him to the U.S. Supreme Court.  First seen as a moderate on many issues, Justice Stevens emerged as a consistently independent thinker over the decades of his tenure on the Court.
Justice Stevens retired from the Supreme Court on June 29, 2010.  At the time of his retirement, he was the oldest member of the Court and the third longest-serving justice in the history of the Supreme Court.  Justice Stevens remained actively involved in the mission and work of this Foundation until his death in July 2019.
"The self-evident proposition enshrined in the Declaration of Independence – the proposition that 'all men are created equal' – is not merely an aspect of social policy that judges are free to accept or reject; it is a matter of principle that is so firmly grounded in the traditions of our people that it is properly viewed as a component of the liberty protected by the Fifth Amendment."
– Justice John Paul Stevens, The Bill of Rights: A Century of Progress, The University of Chicago Centennial Celebration & Bicentennial of the Bill of Rights (Oct. 25, 1991)